Language Processing (NLP) and Language Understanding (NLU)
An important role in the understanding of language in language-based artificial intelligence is played by Natural Language Processing (NLP) and Natural Language Understanding (NLU)
.
For language processing (NLP), rules from linguistics are converted into computer algorithms to break down a sentence into sub-sentences and finally into individual words to subsequently enable understanding of the content. In the process, the functions of words - for example, subject, predicate and object - and the type of word - for example, preposition or article - are also recognised.
NLU systems enable computer programms to understand the meaning and intention behind natural language. Unlike NLP, NLU technology can detect semantic connections, the meaning and context of statements. This allows inferences to be drawn and connections between sentences and sentence components to be recognised, even when there are incorrect inputs or spellings. NLU systems are used to support natural language human-computer interaction.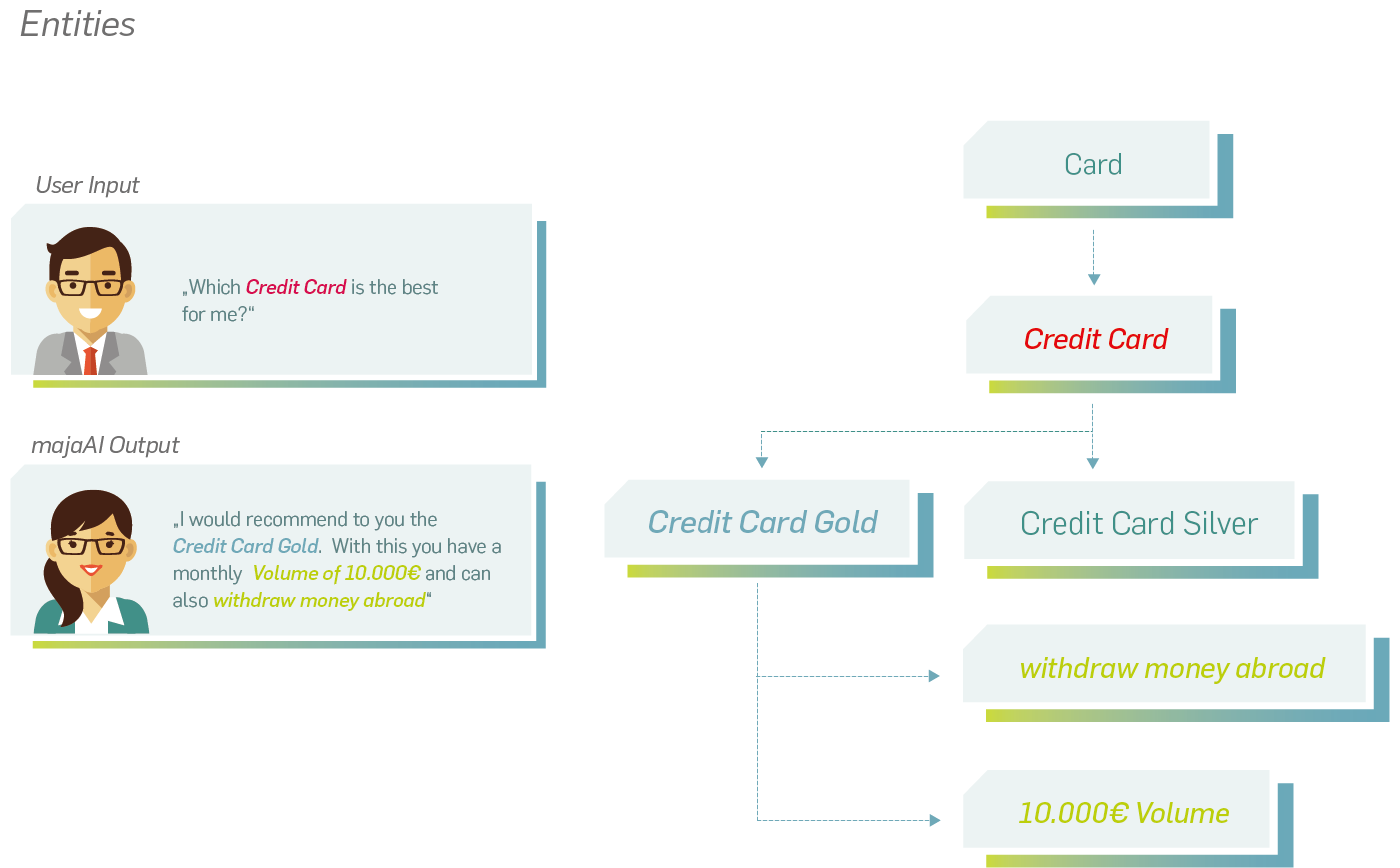 Both the NLP and NLU engines were developed specifically for open bi. There are no third party provders involved.